Last night, Scotland voted to remain a part of the United Kingdom, of which it has been a part for over 300 years. I've been following the lead up to the vote pretty closely for the last couple of weeks, and there are many great news articles out there that lay out the issues surrounding
independence for Scotland at this particular juncture.
The recent developments have made me want to brush up on my Scottish history, though, and so I'm going to share a few of the books we have here in the library on Scottish independence, and Scottish history more generally, in case anyone else might be interested in doing the same. Trust me-
there's more to Scotland and Scottish nationalism than Braveheart!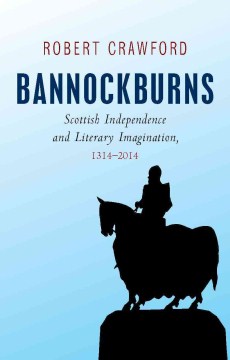 Bannockburns: Scottish Independence and Literary Imagination, 1314-2014, by Robert Crawford
Bannockburns
explores the ways that Scottish authors have thought and written about the idea of Scottish independence since the 1300's.
Each chapter in
Scottish History: the Power of the Past,
is an essay written by a Scottish history scholar on a particular time period or issue. Topics include the early Pictish tribes, the Scottish Reformation, women in Scottish history and modern nationalism.
Finally,
The British Isles: a history of four nations,
gives some larger context to the debate. In this history of the UK as a whole, Kearney tackles both the disparate histories of the the four nations that make up the United Kingdom (England, Scotland, Wales, and Northern Ireland), and their histories as one country.
Hopefully these will get you started on your quest to understand more about Scotland, its culture and its history. Don't forget, if you need help with your research, ask a librarian!